Reblogging because I am so excited to see these trees bloom again soon! Visitors to Matsue around mid-May, make sure you take note of these trees when visiting the castle. They're one of my favorites.
San'in Monogatari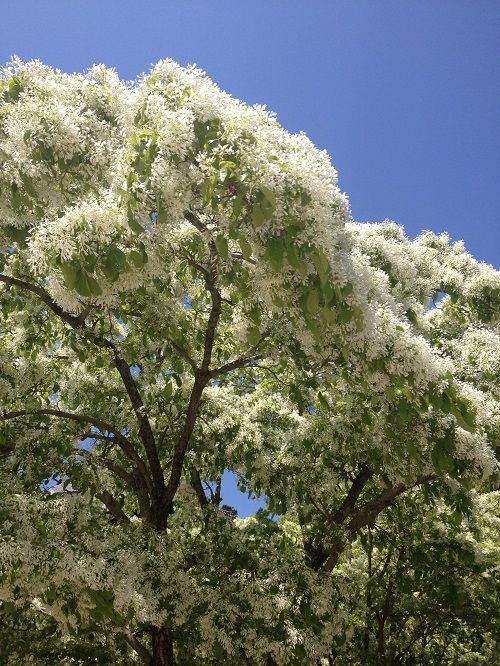 Surely we should be done with snow by now, right? What is this stuff!?
It's mid-may around Matsue Castle, as spring is practically running to summer now. First there were plum blossoms, then came camellia, then cherry blossoms, then azalea and peonies, and now it appears something else is waking up in the warm weather.
But this is a rather unusually fleecy tree. What could it be? That's what many people wanted to know back when it was introduced to Japan, leading to its common name, nanjyamonjya (or nanjamonja by more common romanization), which I've chosen to translate as "what-the-tree-is-this" to try to capture the tone of this questioning name. They are rather rare, with Matsue Castle being one of only eight spots around Japan that have them. Its proper name is hitotsubatago (Chinese fringe tree), but nanjyamonjya is much more fun.
I overheard a conversation…
View original post 227 more words